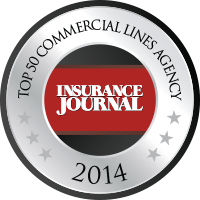 An insurance advisor is as much a business asset as a banker, accountant or attorney. At PayneWest Insurance, our advisors are not sales people. They are trained and experienced at reviewing businesses, assessing and evaluating risk, and recommending insurance programs tailored to specific needs. PayneWest Insurance advisors must complete months of Payne University training before working with clients, and they add to that knowledge with ongoing education throughout their careers.
Our goal is not to provide a collection of insurance policies. It's to build a relationship where clients feel comfortable picking up the phone and asking for advice regarding professional liability or new coverage for an operational expansion or ways to improve their company's Mod rate. Our size and scope as an agency is also to our clients' advantage.
We serve clients with dedicated teams, based on client size, industry and location, in order to ensure superior, responsive service and advice.
We provide a complete range of insurance products and services, including surety, employee benefits and loss-management programs.
We work with multiple carriers, some who specialize in narrow niches, to help ensure competitive rates.
We provide clients with secure, online access to their accounts to check claim and invoice status.
Our claims experts are available to advocate for clients to work toward fair resolutions.
With PayneWest Insurance, you get superior, custom insurance programs from a team of advisors looking out for your business, its assets and you.